The Sims is a life-simulation video game series developed by Maxis and published by Electronic Arts. The series has sold over 200 million copies worldwide and is one of the most popular video game series. The Sims game is the flagship of the Sim series, launched by SimCity in 1989. The Sims series games are mostly sandbox-style, as they don't have any specific objectives (with the only exceptions of more recent expansion packs and console games that introduced this type of game). The player creates virtual characters called "Sims" and then houses them, assisting players in controlling their moods and
fulfilling their dreams.
Your next game will be The Sims 5. It's a special fifth section of the game series, and you'll notice significant changes in morality. Have you ever played The Sims 4? EA's chief studio officer Laura Miele confirmed the team is "hard at work" on the next generation of the Sims experience at the time. While there hasn't been much talk about when the new Sims game will be available to eager Sims fans worldwide, we can at least rest easy knowing that something is coming. Waiting is always easier when you have something to look forward to.
If you're wondering when The Sims 5 will be released and available to play, we've got all the information you need right here. Continue reading to know everything you need about The Sims 5's release date.
The Sims 5 – What Platforms Will See the First Release
According to past trends, The Sims 5 will most likely be released first on PC. Then it will make its way to the PlayStation 5 and Xbox Series X. It's become customary for the new Sims game to be released on PC first, and EA is unlikely to deviate from this pattern. MAC gamers will most likely see The Sims 5 on their Apple devices. Given that The Sims 4 was released on MAC, we have no reason to believe that EA will not release their popular game on Apple platforms. We hoped to see The Sims 4 on the Nintendo Switch, but that never happened. As a result, we have little hope that the next major release will come to Nintendo's handheld. Of course, we'd like to be proven incorrect.
Gameplay
Because SIMS 5 has not yet been released, very little is known about its gameplay. However, we can expect the gameplay and storyline to be the same as in the previous sequel. The game has also included a few new techniques and features to enhance players' experience. Sims 5 will most likely include a highly developed multiplayer mode. In SIMS 5, developers are likely to emphasize this mode more. We can probably expect The Sims 5 to play similarly to previous iterations, regardless of how it looks. You will have daily needs and shifting emotions to deal with, which you complete and manage by performing specific actions, such as eating. There's also the matter of socializing with people who happen to pass by your house.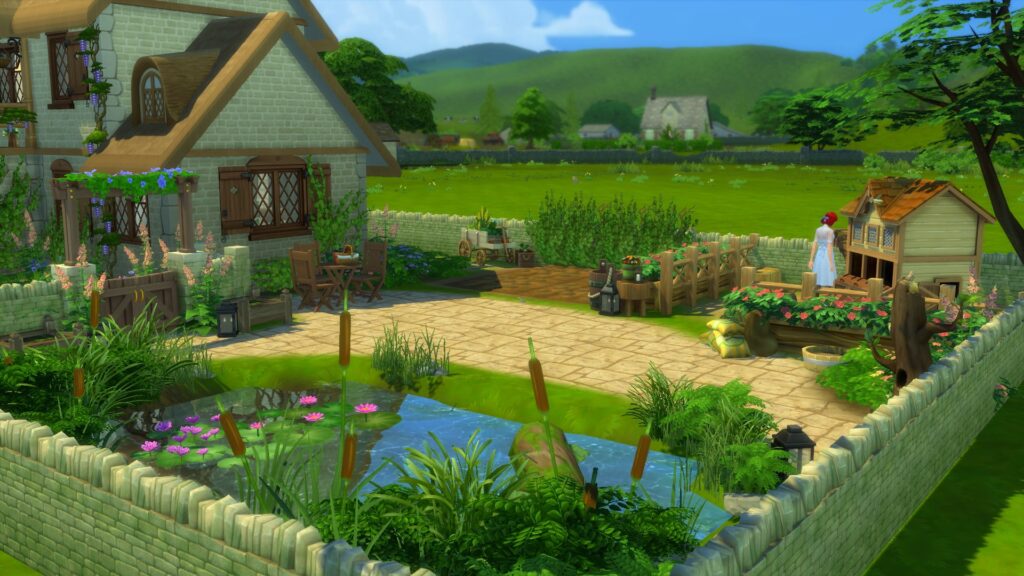 The Sims gameplay has remained relatively unchanged over the years, with occasional new additions and quality-of-life updates. It will be exciting to see if The Sims 5 introduces a new dimension to the game. Instead of the overhead view of moving and clicking, we could take direct, third-person control of your Sim.
What we know about the Sims 5's release date
There is currently no confirmed release date for The Sims 5. Unfortunately, we may have to stay a while before learning when the upcoming title will be available. The Sims 5 is still some time away from being released. Perhaps it will be released later this year, but based on the lack of marketing, we believe it will be released near the end of 2023. Fortunately, The Sims 4 is in a better place these days, and thanks to the usual discounts, you can pick up the game and its numerous expansions for a very low price. Sure, bagging them all would be costly, so it's best to pick and choose. We hope to learn more about The Sims 5's release date soon.