FIFA Manager 2022 is a free mod for FIFA Manager 13 and 14. Just because Electronic Arts canceled its FIFA Manager spin-off series to the massively successful FIFA franchise in 2013 doesn't mean that fans can't play their favorite football management game. FIFA Manager 2022 is a free update for FIFA Manager 13 and FIFA Manager 14. Their developer, EA Sports, discontinued these games, but they remain popular among football fans worldwide. You must have FIFA Manager 13 or 14 to install this patch. Football Manager 2021 and other football management simulations appeal mainly due to the detailed and up-to-date player database. This patch updates FIFA Manager's database with updated stats for the 2022 season, tournaments, and UI changes.
The tool includes two different software:
Editor: This powerful Editor can be used to create mods, with the ability to import, export, and View a variety of files, including Textures and Meshes, as well as a plethora of other features to assist you along the way.
Mod Manager: The Mod Manager allows you to import and apply mods created by others (or yourself) and play with multiple mods simultaneously.
FIFA Manager was a football simulation game in which players took control of their favorite football team and managed every aspect of the club in minute detail. While the game was discontinued in 2013, this patch allows players to continue playing with up-to-date player stats and tournament information, including everything from the player, attributes to team sheets and tournaments.
New features
FIFA Manager 13 and 14 are not only updated with the requirements to run and remain relevant in the current European Football climate, but FIFA Manager 2022 also adds a few new mechanics and assets to the games. Among the notable new additions are:

FIFA Manager 2022 includes new faces from the FIFA Online 4 game, new stadiums for the Ukrainian Premier League and Ukrainian First League, and new referee kits, in addition to updating the game's database. There are also a number of technical changes to bring the game in line with football changes, such as eliminating the away goal in European competitions and updating the UEFA point calculations.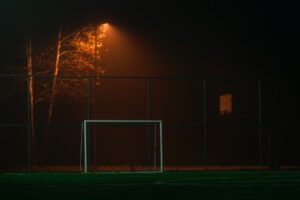 The Ukrainian First League and the Premier League have new stadiums, New referee uniforms, Technical improvements that bring the game up to modern standards, The elimination of the away goal in European competitions, and UEFA point calculations have been updated. New players from recent FIFA games.
Updated graphics (including club badges, competition logos, player pictures, manager pictures, staff pictures, referee pictures, trophies, tickets, and load screens), Updated parameter files (improved player development, changed salaries, and player market values), Updated 3D kits (more than 2,000 actual 3d-kits), Added 2D-mini kits, Unique 3D-balls for more than 40 competitions, World Cup mode, An ability to choose any national team to manage at game start, Unlocked game awards and achievements, Updated "The Best" award screen, Increased the size of jersey numbers in 3d-match, Better distribution of teams on regional league levels, Actual managers and staff members for national teams, Changed wingers scoring parameters, and Added another nomination day in Spain and An ability to disable (increase) loans limit.
Using this mod, will you get banned?
No, you won't! Nobody here (including FIFER, the actual creator) has ever been banned for using mods. So you don't have to worry. Also, you can use this mod online. Totally can! Nevertheless, if you are playing an online game mode (pro clubs, FUT, online seasons), don't use the gameplay mod, or you will be forfeited from the game (the locale file is fine). You can use all other mods though.

While FIFA Manager 13 and FIFA Manager 14 are no longer available, the game's style, which was never very graphical and was more about stats and attributes, means that it is still playable today. This mod ensures game fans can keep playing with the most up-to-date rules, stats, features, and teams without switching to another football management simulation. And also if you play GTA V as well, then you must have this Kiddions mod menu.